Killing Pests In West Linn OR
503.534.1228
When the pests come crawling...
Pests can invade in the blink of an eye,
Don't let the invaders overtake you and your home.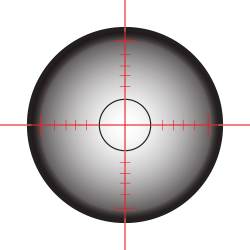 Call us to rid yourself of pests today!
Get a FREE Inspection
Fill out the form below to get your
FREE PEST INSPECTION
Dont let the pests consume your home!
West Linn Pest Control
If you notice evidence that insects, spiders or rodents are present in and around your home, we can help. We provide services for pest control in West Linn, OR and we understand that these pests not only cause damage to your home and its contents, they can be dangerous. Rodents carry germs that cause diseases like plague and Hantavirus Pulmonary Syndrome, both of which can cause serious infection and illness. The best pest control companies don't control rodent, insect and spider populations; they target and kill them..
You can find some of the critters that are native to West Linn, Oregon along the baseboards in your home, in crawlspaces, attics, sheds and outbuildings, and nearly every place you can think of. Some pests prefer humidity while others infest dry areas. It's important to stay vigilant, watching for signs of an invasion so you can keep your family safe from the germs and venomous bites of the pests in this area.
Our Strategy
Our company was founded on the principles of pest elimination, product safety, proper inspection, and exceptional service. It's our goal to do what's right for each customer and the pest control in West Linn, OR problem that may be lurking in and around their homes. We want to keep our customers safe from exposure to chemicals—that's why we use low toxicity products that are as effective as they are safe. We're not in the business of controlling pests. We're in the business of killing them.
Pest Control Services
Before we start annihilating the pests in your home or business, we always perform a thorough inspection to see exactly what you are contending with. Once the inspection is complete, you can select from the following service options:
Silver Star WD. This service eliminates one or two kinds of wood destroying pests.
Silver Star GP. This service eliminates one or two general pests.
Diamond. This service treats and provides protection against all general pests.
Gold Star. This is treatment for and protection from all wood destroying pests.
Gold Star +. This quarterly service treats and protects you from all wood destroying and all general pests.
Platinum. This service offers the same benefits as Gold Star +, but also adds the protection of Bora Care. We provide a 10-year substructure guarantee.
Contact Us
Eliminate all your pest problems by contacting us today at (503) 534-1228. At The Killers, our pest control in West Linn, OR approach is to kill 'em—not control 'em.